Lake Como Frequently Asked Questions (FAQ)
Why we chose Lake Como as a venue for our senior management training and why Lake Como is so special?
Lake Como is the most beautiful lake in the world.
It is a popular retreat for celebrity aristocrats and wealthy people since Roman times. Many celebrities own or have owned villas at lake como, including Sir Richard Branson, George Clooney, Sylvester Stallone, Madonna, Gianni Versace, and others. Make photos thumbnail.
Como is the silk capital of the world. More than 80% of the silk produced in Europe comes from Italy and more than 70% of silk comes from Como. Most world elites and major brands considre Como silk and textile production as the gold standard.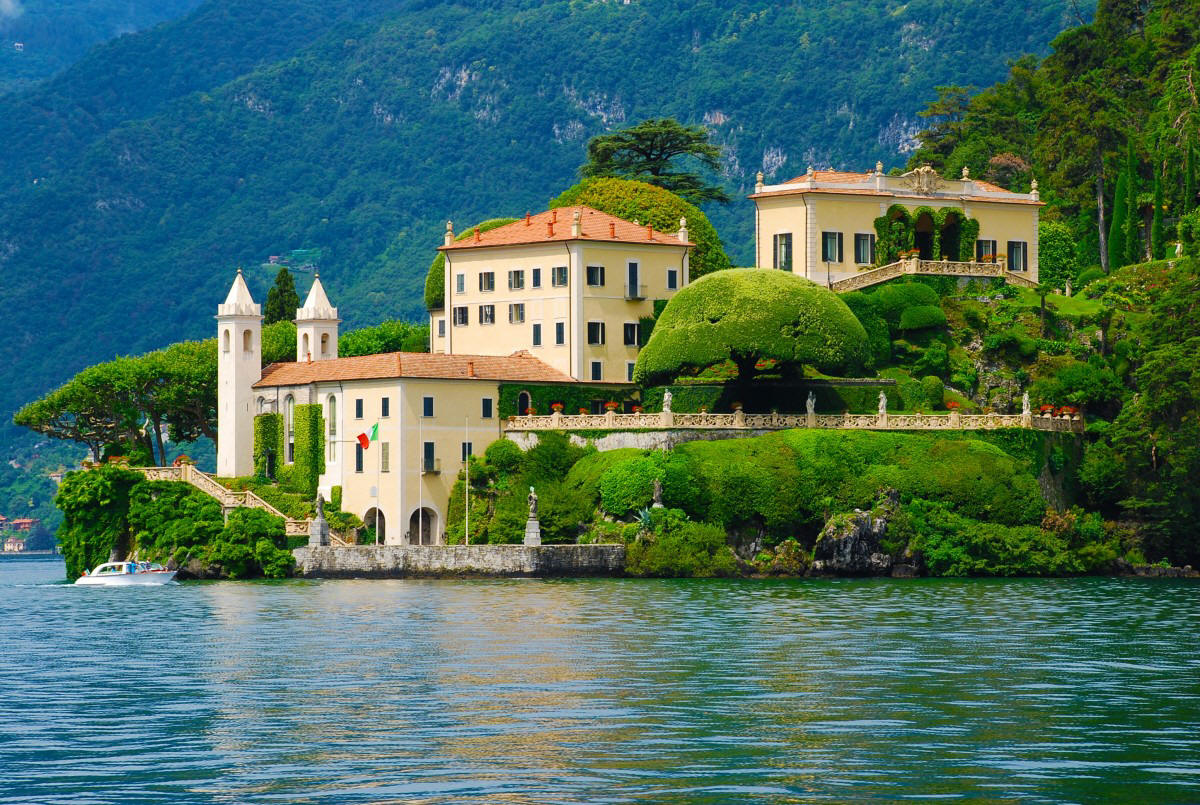 Where is Lake Como (Lago di Como in Italian)?
Lake Como is part of Lombardi province in Italy, Situated in the foothills of the Alps in northern Italy, close to the Swiss border.
What is the largest city of Lake Como?
Como, Lake Como.
What are the most popular hotels with lake view or close to Como's city center?
Super Luxury and 5-Star Hotels:
Luxury and 4-Star Hotels:
Hotel Metropole Suisse 4-star hotel at the heart of the center with lake view - https://www.hotelmetropolesuisse.com/

Hotel Barchetta Excelsior 4-star hotel Downtown Como with Lake View - https://www.hotelbarchetta.it

Palace Hotel -

A 1-minute walk from Lake Como, this grand hotel set in a restored Art Nouveau palace is a 3-minute walk from Como Lago train station. https://www.palacehotel.it

Albergo Terminus (4 Star) a few minutes wake to lake como - https://albergoterminus.it/

DBH Duomo Boutique hotel 4-star hotel - Como Old Town Facing the Cathedral - https://www.dbhlakecomo.it/en/home/

AURUM VITRUM - Como Luxury Suites - https://www.comoluxurysuites.it/

Hilton Lake Como 4-star hotel - https://www.hilton.com/en/hotels/mxpcohi-hilton-lake-como/

Hotel Villa Flori - 4-Star hotel with Lake View 4 km (2.5 miles) to downtown https://hotelvillaflori.it/
Villa Liberty - Lake Como Rooms & SPA - https://www.villalibertycomo.it/en/
Good 3-Star Hotels and Apartments:
Budget Local Hotels and Apartments
Note: You can use Google.com, Expedia.com, or Booking.com to learn more about the guest experiences of the above hotels.
What is the nearest international airport?
Milan Malpensa (MXP) Airport

How do I get from Malpensa (MXP) airport to Lake Como?
Option 1: You can take a Malpensa Express train via Saronno to Como Nord Lago. (Como City on Lake Como). The trop takes 1:20 minutes (departs every 30 min) and costs €6 - €8.

Option 2: Bus from Como to Milan Malpensa Airport (MXP) which takes 1 to 1.5 hour depending on traffic (departs every 30 min) and costs €6 - €8.




Journey time: about 90 minutes. Costs €5 - €16 and takes 1 hour trip.

Option 3: Car rental or car service. Same time as bus, but cost more and varies.
What are the official websites of railways connecting Como to Milan?
How do I get from Malpensa (MXP) Airport to Milan?
If you want to spend sometime in Milan before heading to Lake Como, you can take the following transportation
Bus (~40 min, costs €6) , Train (~40 min, costs €6), Car (~40 min, costs varies)

How do I get from Milan downtown (Centrale) to Lake Como?
All Milan's 3 train stations (Centrale, Cadorna, Garibaldi) have direct trips to Como City on Lake Como.

What is the best months to visit Lake Como
May to October. The crowded season is July and Aug.

What is the weather and temperature from May to October?
May F (High 66°/54° Low) C (21/12)
June F (73°/60°) C (25/16)
July F (83/65) C (26/18)
Aug F (81°/65°) C (25/18)
Sept F (74°/59) C (23/15)
Oct F (64°/51°) C (17/12)

It rains about 8-10 days per month, bring an umbrella or a rain coat.
What are the most popular restaurants in Lake Como?
Casual Dining, Outdoor Seating and/or Cheap Eats with Excellent Flavor
Hommus Snack Libanese - Traveller Choice Award for Tase - Lebanese food.
Ristorante Sottovoce (Michelin Rated)
La Vita θ Bella Ristorante - Insalateria (Michelin Rated)
Tigella Bella Como
Trattoria La Costa
Il Diavolo l'Acqua Santa
Toast & Roll
Passion Como
Soho Cucina Oltre Confini
Gelateria Lariana - Gelato (Ice Cream)
Riva Cafe
Osteria del Gallo
Fine Dining Restaurants (Expensive)
Kitchen (Michelin Rated)
Ristorante Trattoria del Glicine (Michelin Rated)
Feel Como (Michelin Rated)
L'Antica Trattoria (Michelin Rated)
I Tigli in Theoria (Michelin Rated)
Navedano (Michelin Rated)
Ristorante Lo Storico
La Colombetta
Ristorante Sant'Anna 1907
Pronobis
What are the top 3 most beautiful and most popular towns of Lake Como?
Como (50 km / 31 miles from Milan), Bellagio (80 km / 50 Miles from Milan) and Varenna (75 km / 46 Miles)
What is the best way to travel from one town to another?
It is best to travel via ferry during high season to avoid traffic. There are also buses between the towns of Lake Como and you can rent a car, but we recommend that you don't drive if you are inexperienced in driving in narrow streets.
You take a bus also take bus C30, which connects Como City to Bellagio via Nesso (C30 – Como > Nesso > Bellagio); and C10 bus line that connects Como with Colico, passing through Tremezzina and Menaggio towns. (C10 – Como > Menaggio > Colico)

What to do and see in Como City, Lake Como?
Walk the charming pedestrian-friendly historic center and explore art galleries
Dine on a pretty waterfront and lively squares with fashionable restaurants and open-air cafes.
Como you can take a 10-minute funicular ride up to hilltop Brunate, and enjoy breathtaking views of the Alps.
Como is the silk capital of the world. More than 80% of the silk produced in Europe comes from Italy and more than 70% of silk comes from Como. Do some shopping.
Take postcard views photos of green mountains with blue waters
Take a ferry or boat trip to Varenna and/or Bellagio the two most picturesque towns on Lake Como.
The direct ferry from Como to Bellagio departs every four hours during daylight and takes just 44 minutes to reach its destination.
Any additional travel advice?
Don't forget your swimsuit and comfortable shoes; there are so many beautiful things to see and walk in old towns and alleys. You can buy train tickets online or at the station.
If you are traveling during high season reserve restaurants online and travel in the morning before 9AM, so you can spend time and have lunch and see beautiful scenery.
Photos:
Lake Como, Lombardy, Italy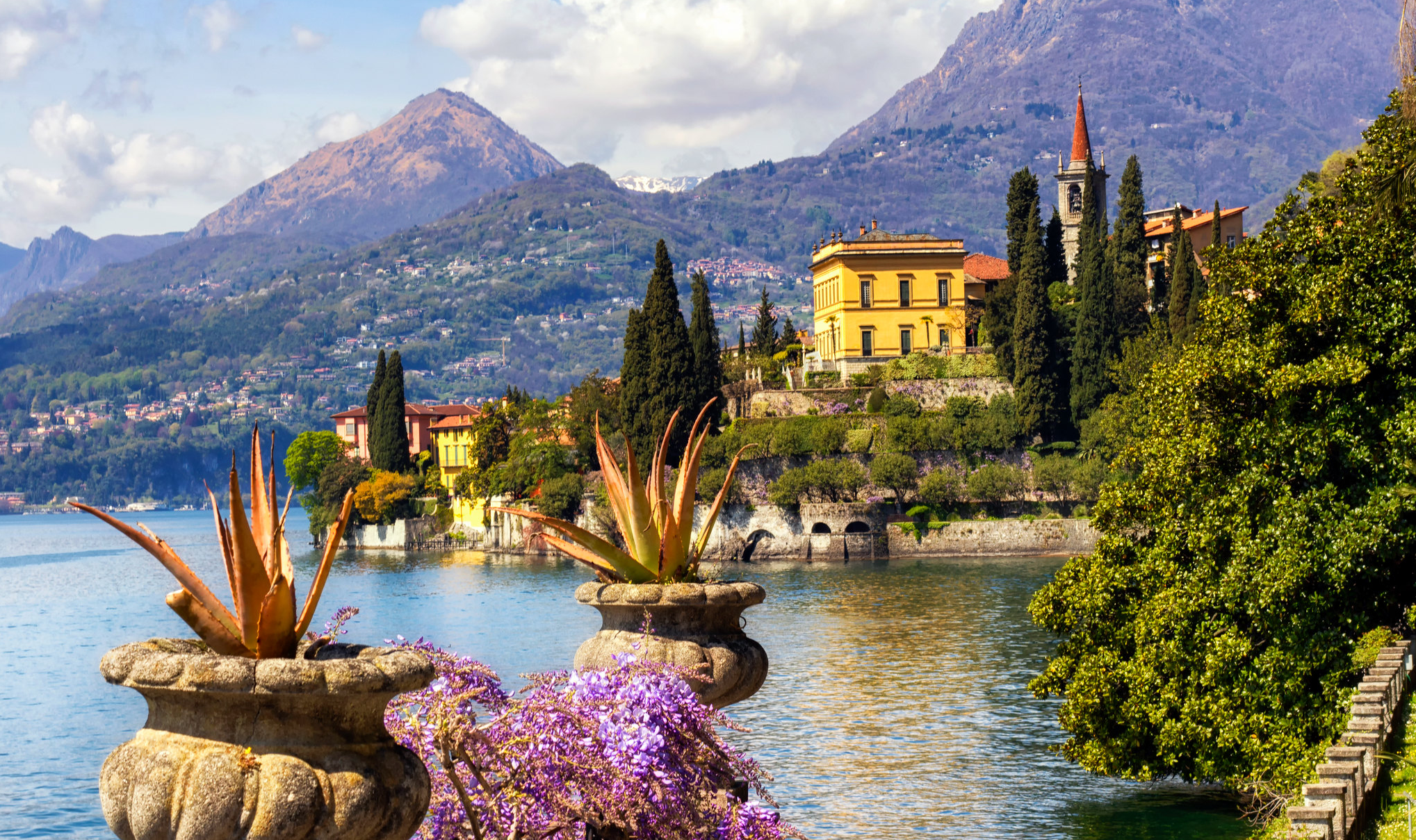 Varenna, Lake Como, Italy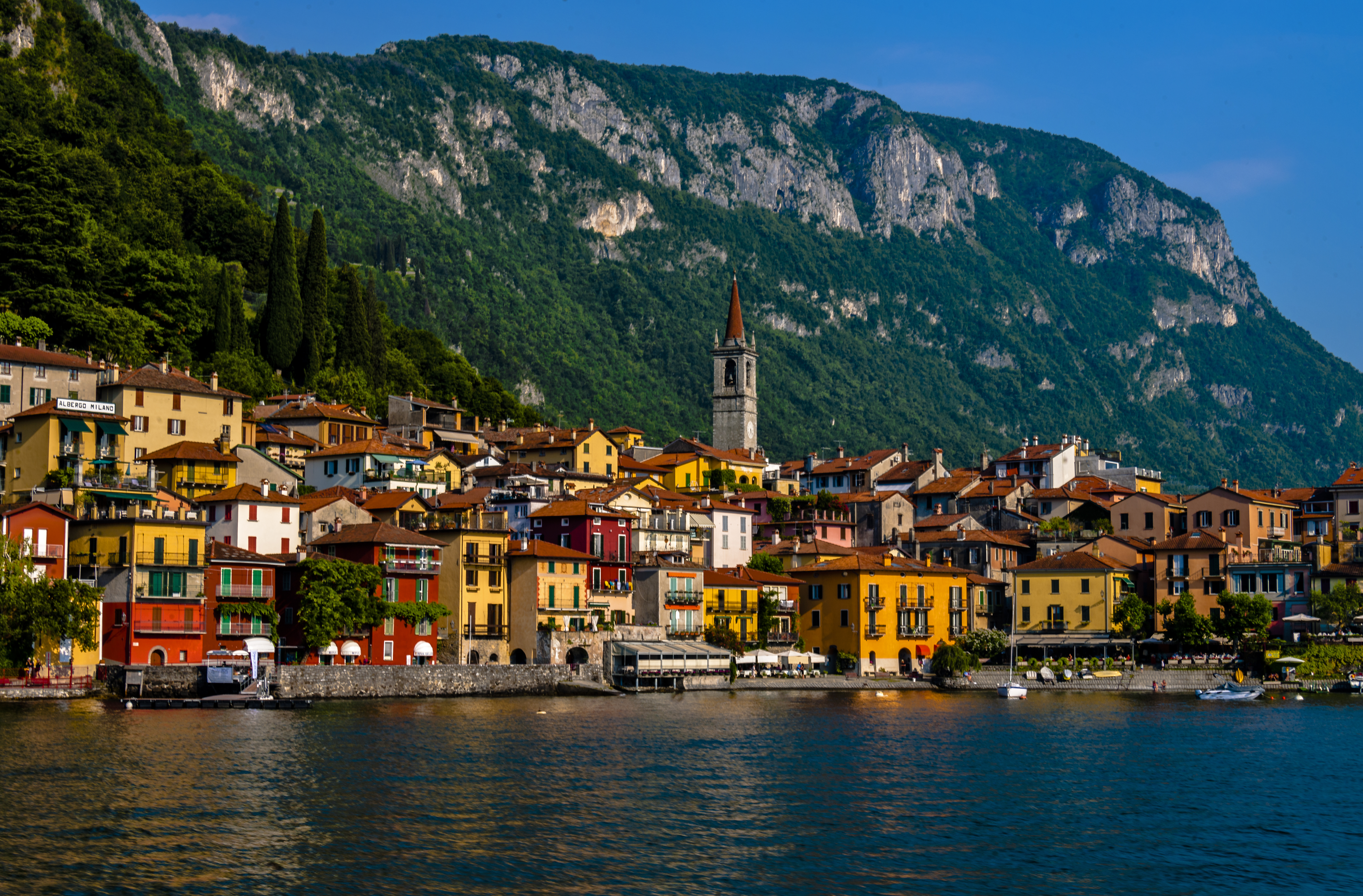 Bellagio, Lake Como, Italy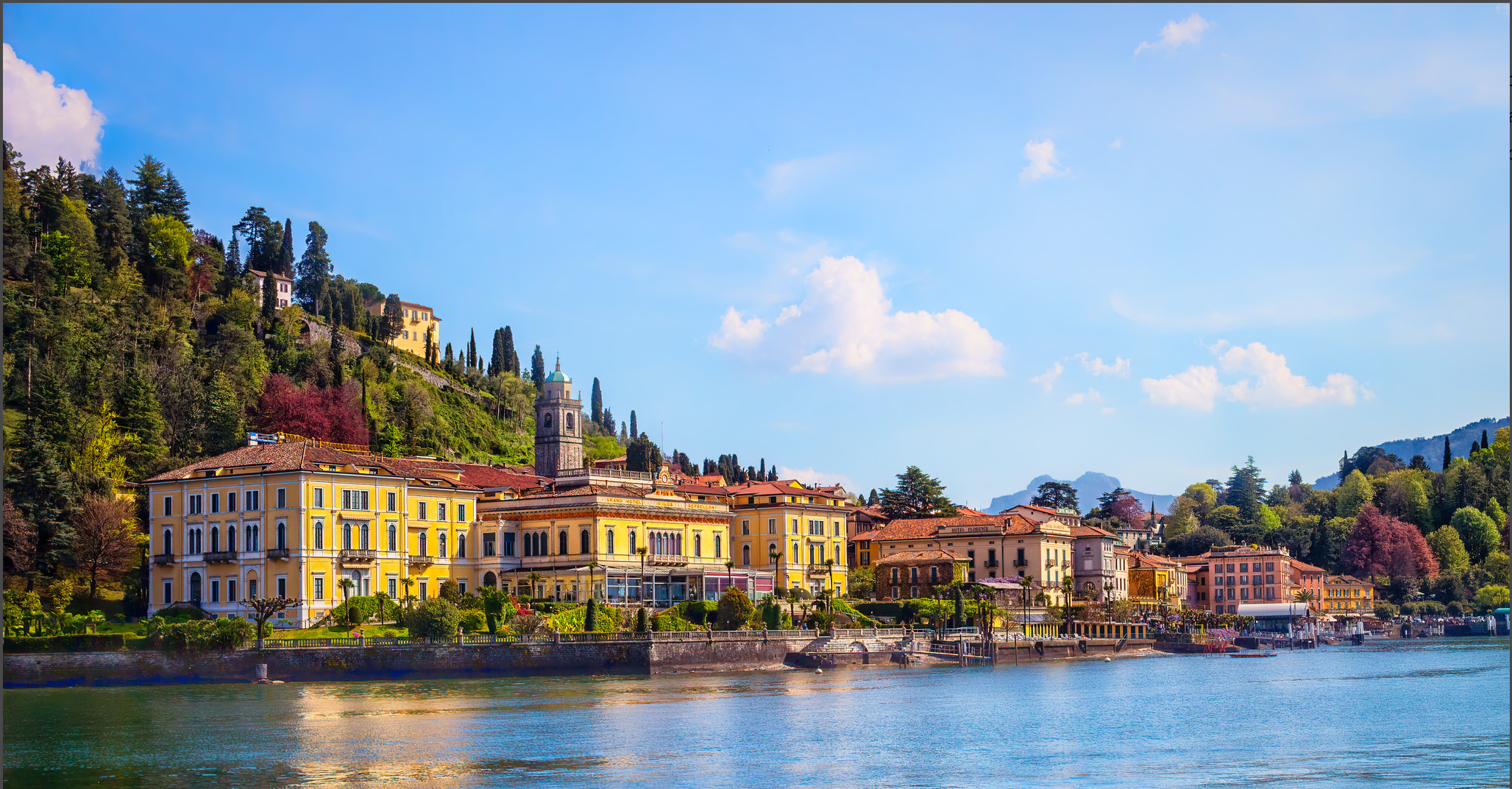 Lake Como Towns Map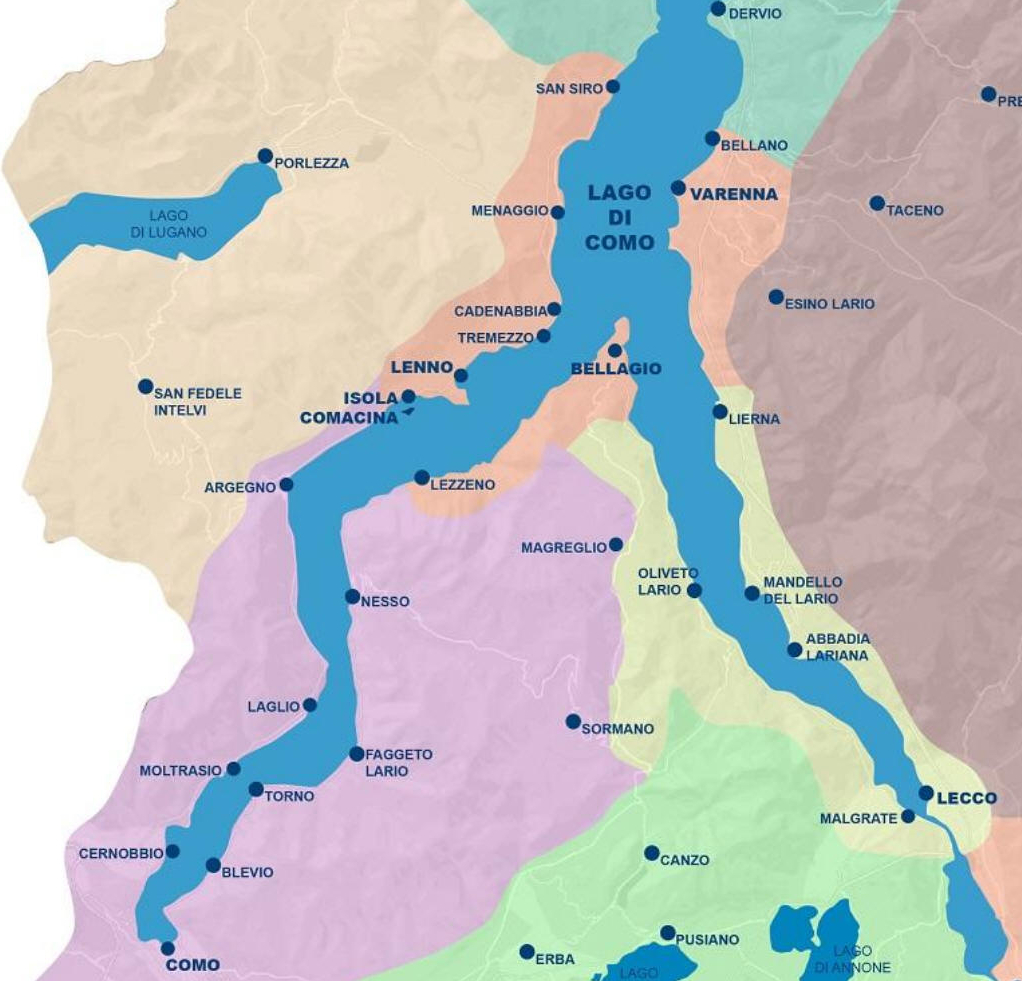 What are the best Lake Como Videos on Youtube:
https://www.youtube.com/watch?v=Ma1iMgIYlYc
https://www.youtube.com/watch?v=5vj4V6ZAT4Y