CEO Club

The Chief Executive Officer Club

CEO Club is an exclusive club for senior executives. The CEO Club is a global professional and business networking forum for senior executives from Global Fortune 1000 and reputable companies.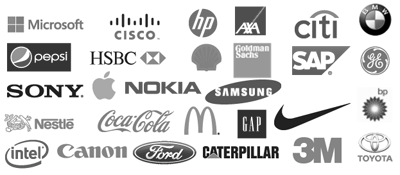 CEO Club membership is limited to qualified senior executives from respected companies. The Institute's clients qualify automatically for the CEO Club or the Management Society memberships depending on their managerial title. Non-clients and other candidates are subject to the approval of the membership director.
CEO Club Membership Benefits:
Free access to an online forum allowing executives to post questions and share insights and resources on strategic business and career issues.

Explore collaboration and business opportunities with other senior executives

Find job candidates or look for the next career move.

Free access to quarterly executive seminars that address strategic management and leadership issues.

Discounts for CEO Seminars, Classes, Courses and Workshops
The Club Objectives:
Allow members to build business and professional relationships and promote fellowship

Promote the art, science and practice of management by recognizing and honoring the works of leading management thinkers, authors, and executives.

Maintain an updated list of the best management practices and works (articles, books, research projects, and executive white papers)
CEO Club Membership Qualifications
The membership is limited to senior executives including the following level of managers:
Board of Directors
Chief Executive Officer (CEO)
Chief Operation Officer (COO)
Chief Finance Officer (CFO)
Chief Marketing Officer (CMO)
Chief Information Officer (CIO)
Chief Technology Officer (CTO)
Chief People Officer (CPO)
Vice Presidents (VPs)
Directors
You must be a senior manager of an incorporated entity with at least 5 years experience or a manager of minimum budget of $100M. (No MLM, network marketing, sales reps, independent agents or freelance consultants). If you are not a senior executive, please consider the membership of the Management Society for similar benefits.
How to Join the CEO Club?
The club networking and communication forum is managed on the free LinkedIn website. You can setup a professional profile and request your group membership for free. If you believe you are qualified for the group membership, then please submit your request to: CEO Club
Please allow 1-2 weeks for a response.

The membership remains at the discretion of the membership director. If you are a client of the institute please let us know.
Thank you for your interest.


Erin Higgins.
Membership Director
Other Resources